How to Get Prescription for Testosterone Therapy Online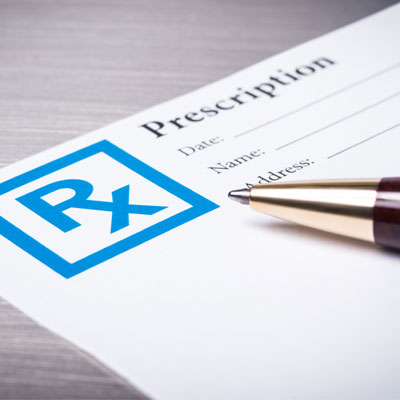 Access to local doctors who prescribe testosterone therapy is not always easy. Perhaps you have an insurance plan that charges you upwards of $100 to visit a specialist. That is after paying a fee for an office visit with your primary care physician for a referral. You could easily be out over $150 before even getting a simple question about testosterone replacement therapy (TRT) answered. It is no wonder that so many people search for how to get prescription for testosterone therapy online. HGH Doctor is a hormone clinic ready to help you get the answers and treatment you need – at an affordable cost.

The digital age has transformed the way we get our information. The internet provides a plethora of facts on anything from how to hard boil an egg to what is medically wrong with you. Of course, the wrong information can lead to a runny or over-cooked egg. With medical facts, it can lead you to a misdiagnosis or wrong treatment. You still need to contact the proper physician for an accurate diagnosis and treatment plan.
Luckily, getting an online prescription for testosterone replacement therapy is relatively easy and accurate when you contact a hormone clinic. What are the benefits of using an online clinic rather than a local doctor?
Here is what you can expect when contacting a legitimate hormone clinic for the best online testosterone therapy:
Low cost – there are no charges for office visits
Quick service – you do not have to wait for an available appointment
No wait – you will not spend an hour or more sitting in a waiting room
Confidential and private – you choose the location for your call whether you want to phone us from your home, office, car, or even a quiet park
Online health form completion – there is no one looking over your shoulder in a waiting room
Immediate answers – get fast answers to your questions via phone or email
Superior care – because we are a hormone clinic, our doctors focus their practice solely on hormone replacement
There are multiple benefits to getting a testosterone therapy prescription online.
Guidelines for Prescribing Testosterone Therapy
Although you only have to make a phone call to start the process rolling for how to get prescription for testosterone therapy online, that is not all it takes for you to receive TRT. There are still some steps you will have to complete before the doctor prescribes testosterone treatment.
The guidelines for how to get a testosterone prescription are the same, whether you contact an online medical hormone clinic or visit a local doctor. You still need to undergo a physical examination and blood analysis. The difference is in the convenience factor and how much it will cost.
Here are the testosterone prescription guidelines you must complete:
Consultation – locally in the doctor's office or by phone with an online hormone clinic
Medical history forms – on paper in the doctor's waiting room or online with our confidential link
Physical examination – with a local doctor (either the hormone specialist you see at a higher cost or with a general physician we recommend at a lower fee)
Blood test – always first thing in the morning (the specialist may have you come back to the office so they can charge an additional fee for drawing your blood – we send you to a local laboratory at a prearranged charge)
We have negotiated special low fees for the required blood tests with a national chain of laboratories to save you money.
Testosterone therapy prescribing guidelines always include blood testing and physical examination.
Can You Get a Testosterone Therapy Prescription Online?
Whether you have access to a local hormone specialist or not, getting a testosterone prescription online from HGH Doctor will always save you time and money. Best of all, you do not ever have to worry that someone will try to upsell other medical treatments. If you go to an anti-aging clinic near you, expect to be prompted to buy skin care creams, hair growth vitamins, or even try laser rejuvenation or other treatments. You do not need to waste your money on these products and therapies. If you have Low T, then TRT will likely take care of those concerns.
No matter how you look at it, the testosterone prescription cost will always be lower when you work with a national hormone clinic. Best of all, since the doctor is an expert in the field of hormone replacement, you know that you are getting the best treatment from a knowledgeable medical professional.
If you have been wondering how to get prescription for testosterone therapy online, now you know how to save time, money, and get superior care.
Getting a testosterone therapy prescription online will save you time and money.
How to Get a Testosterone Prescription
Complete the Free Consultation form on this page, and one of our medical advisors will contact you – if there is a specific time that works best, please include it in the message box
There you have it – the quick and easy way for how to get prescription for testosterone therapy online.
What are you waiting for? The symptoms of Low T do not disappear on their own. Whether you are a male or female, testosterone deficiency left untreated can lead to osteoporosis, obesity, high blood pressure, type 2 diabetes, cardiovascular disease, and other health concerns.
If you are looking for testosterone therapy, buy online from the medical experts at HGH Doctor hormone clinic.
Call or complete the form to begin the process of getting a prescription for testosterone therapy.