You may be tempted to turn to human growth hormone to increase muscle strength and growth because you heard about athletes who use this medication for that purpose. Before you go buying these injections online, understand the HGH benefits for muscle strength. HGH can help improve your muscle tone and strength – only if you are deficient in this hormone.
Before we show you the benefits of HGH for muscle tone, muscle recovery following exercise, and strength, we have some cautions.
Here is what you need to know about the athletes and others who use HGH illegally:
Some receive prescriptions for HGH injections to help them heal their muscles, bones, joints, and ligaments following an injury. HGH works in this way by increasing insulin growth factor 1 production which helps improve cellular regeneration. More cells mean increased muscle mass. This is crucial for athletes who may suffer muscle atrophy and loss due to lack of exercise during injury and recovery.
Some athletes who use HGH for muscle building illegally often take it in conjunction with steroids – testosterone. Here, it is the testosterone that increases the muscle mass and strength – not the HGH.
Studies have proven that HGH given to athletes with normal growth hormone levels does not produce an increase in strength or muscle mass. As of this writing, HGH use in sports or bodybuilding competitions in any form is illegal.
How Does HGH Impact Muscle Tone?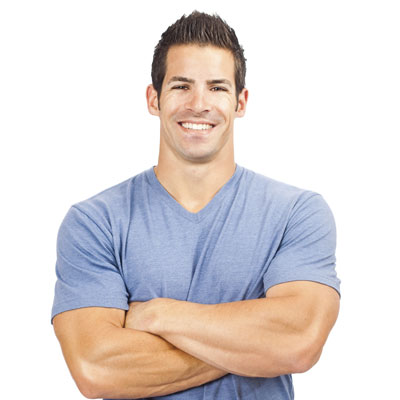 One effect of aging and declining growth hormone levels is a reduction in muscle tone and lean mass. Along with that, we often see an increase in fat mass. Reduced muscle mass and strength contribute to the frailty we see within the elderly population. Osteoporosis risk increases as HGH levels decline, leading to the potential for life-threatening fractures. Excessive muscle-training and resistance exercises provide only modest improvements in muscle tone.
Enter the use of HGH for muscle gain. One study after another details the benefits of human growth hormone therapy for lean muscle growth in older adults. HGH stimulates collagen synthesis in skeletal muscles and tendons which improves physical capacity. Growth hormone also promotes glucose and amino acid uptake and protein anabolism in muscle. While exercise increases muscle cell size, HGH boosts muscle cell numbers.
One thing to note is that in results of many studies for the HGH benefits for muscle strength, the only improvement came in lower body strength. Although the muscles in the upper body benefited significantly from an increase in lean mass and tone, they did not see a change in strength.
Can HGH Improve Muscle Recovery after Exercise?
There is a difference in using HGH for muscle recovery following injury or surgery, and what occurs after exercise. In the first category, we know that human growth hormone can speed the healing process by stimulating new cells to repair the damaged muscle. The potential for benefits in this area for athletes is so great that Dallas Mavericks owner Mark Cuban is funding research in this very field. We hope to see reports of the results in the coming months.
Now, as well look at the HGH benefits for muscle strength following exercise, it would seem that improved cellular production would also benefit recovery to the muscles here, as well. Although the process is similar, there is a significant difference.
When discussing HGH and muscle recovery, the response after injury is in healing first and restoring second. Exercise causes an intentional breakdown of muscle and HGH helps improve that recovery by providing essential amino acids necessary for muscle growth.
Does HGH Improve Muscle Strength and Growth for All Adults?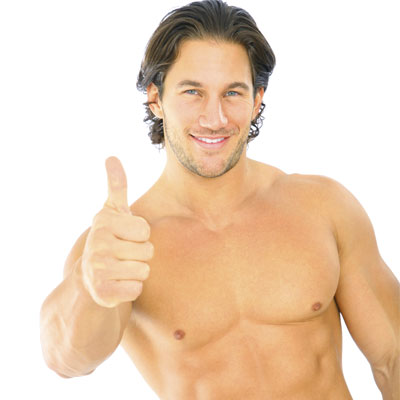 It is easy to think about muscles in terms of appearance. A man with well-toned biceps and chiseled abs is likely to turn heads. Muscle strength is about more than just lifting weights. You need strong muscles to protect your bones and internal organs from damage. One fall can cause life-threatening fractures. You should know that one out of every five hip fractures results in mortality within 12 months of the accident. Only two of the remaining four individuals will ever return to the level of activity and quality of life they had before the fracture.
Muscles protect the bones from damage. People who are extremely thin – without proper muscle and fat mass to cover their bones often have an increased risk of fractures. Being overweight is not what we are discussing. It is about having the ideal fat to lean mass ratio in the body. That is where the HGH benefits for muscle strength excel. HGH helps reduce fat mass while improving lean muscle tone.
HGH does not work for everyone. If your body produces enough growth hormone on its own and you are not deficient, increasing HGH levels will not improve lean muscle mass or aid weight loss. In fact, quite the opposite will occur.
You will likely experience unpleasant side effects of using HGH when your body does not need it.
If you are suffering from human growth hormone deficiency, the best HGH for muscle growth is doctor-prescribed injections. Do not let anyone tell you that you can take HGH as a pill, drops, or sprays. Real HGH only comes in an injectable form due to its molecular structure.
Please contact our hormone clinic to learn more about how HGH can help you. Consultations by phone are confidential and provided to men and women at no cost.