What Benefits Will Adults Get from Norditropin?
The use of Norditropin HGH helps to reverse the symptoms associated with growth hormone deficiency.
For adults, that means that Norditropin benefits will include:
Aiding weight loss and increasing energy
Supporting muscle growth and strength
Increasing bone density and reducing joint pains
Enhancing memory, brain functions, and focus
Providing emotional stability while reducing depression and stress
Improving sexual desire, arousal, performance, and pleasure
Enabling better hair and nail growth
Increasing collagen and elastin production for younger looking skin
Strengthening the immune system for better health and faster recovery
Improving sleep
These are only some of the many Norditropin HGH benefits. Document your Norditropin before and after changes in a series of photos. You will be surprised at the changes you see at the three and six-month marks.
Does Norditropin Have Any Side Effects?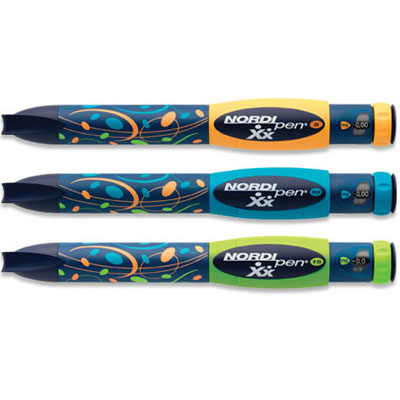 All medications have a certain level of risk. Norditropin HGH is safe to use for most people. To avoid Norditropin side effects, always follow your doctor's prescribed orders. Do not change your dosage or frequency of administration without proper medical approval by the prescribing hormone specialist.
Norditropin abuse is the number one cause of most unwanted side effects. Do not use Norditropin HGH for bodybuilding purposes. Athletes should not use Norditropin to improve their athletic abilities. These are unauthorized (off-label) uses for HGH therapy that could increase the risk of unwanted side effects.
The most common side effects of Norditropin include:
Allergic reactions to the ingredients in Norditropin
Nerve, muscle, or joint pain, tingling, or burning in the extremities
in other hormone levels
Carpal tunnel syndrome
High blood sugar levels
LDL cholesterol
Acromegaly
retention (edema) in your feet or hands
Some people develop injection site redness, rash, itching, or swelling – this will go away in a brief time. Always let your doctor know if you experience any unusual side effects of Norditropin growth human hormone.
If you have any pre-existing medical conditions, discuss Norditropin use with your doctor to ensure there are no contraindications.
How Do I Use Norditropin?
Norditropin FlexPro Pens are easy to use. For those who might be a bit squeamish over the self-administration of a shot, the Norditropin PenMate attaches to the FlexPro Pen and keeps the needle hidden from view.
Typical Norditropin administration is to the abdomen, approximately one inch to the side and above or below the belly button. You will attach a small insulin-style needle to your pen before each use, discarding it after the injection. Your HGH kit will contain a supply of needles to last the duration of your treatment.
We will provide you with complete written instructions for administering your Norditropin HGH injections. Our video links will show you how to prepare your new Norditropin FlexPro Pens for use, and how to inject your medication. Medical advisors at our clinic are available to walk you through the process over the phone if desired.
Where Can I Get Norditropin for Sale?
To buy Norditropin for sale legally (and safely) in the US, you must first get a prescription for human growth hormone therapy. Our hormone specialists here at our clinic will provide you with a prescription following a diagnosis of growth hormone deficiency.
After completing your telephone consultation, blood test, medical questionnaire, and examination, our doctor will review your file and determine if low HGH levels are the cause of your symptoms. If so, you can proceed with your purchase of Norditropin. Buy online with confidence knowing that your medications are coming directly from licensed US pharmacies.
Do not purchase HGH online without a prescription. You are more likely to get an unsafe product rather than legitimate Norditropin HGH.
Please contact us today for your confidential, free consultation.