Testosterone Replacement Therapy Studies 2021: Efficacy and Safety of Treatment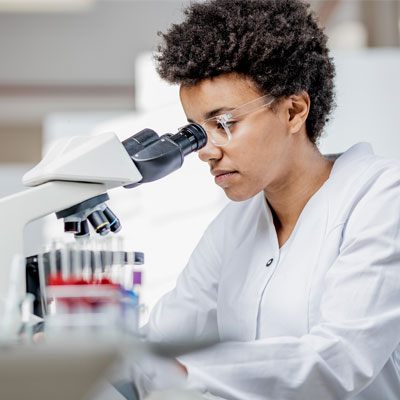 Testosterone replacement therapy (TRT) is one of the most widely studied types of hormone treatment. For over 80 years, doctors have prescribed TRT to men for various reasons. Long before anti-depressants were invented, testosterone was the treatment of choice for depression. Today, you can find testosterone replacement therapy studies focused on many areas, including prostate cancer, heart health, breast cancer, urinary and sexual functions, hypogonadism, and safety.

2018 saw a plethora of reports on testosterone replacement therapy, health risks, studies, trials, and types of TRT. Here at HGH doctor, our hormone replacement physicians keep up on the latest research to ensure we provide the best quality care to our clients. Part of our focus is passing new information and studies forward to you here on our website.
The results of one study on middle-aged and older men focused on the best type of treatment for fat-free mass (FFM) and muscle strength response. Men participating in the study received either intramuscular testosterone injections, transdermal TRT, or a placebo.
Although all forms of testosterone therapy showed positive improvements in FFM, total body strength, and lower and upper extremity strength, the changes seen were 3 to 5 times greater in the men who received testosterone injections rather than transdermal TRT.
Testosterone therapy studies such as this one help our doctors choose the appropriate treatment for each person.
The Testosterone Therapy Trials in elderly men consisted of seven coordinated trials looking at the following areas:
Sexual Function Trial
Physical Function Trial (mobility)
Cognitive Function Trial
Bone Trial (bone density)
Vitality Trial (fatigue)
Cardiovascular Trial (coronary artery plaque volume)
Anemia Trial (hemoglobin)
We will report on these, as well as other trials and studies in this article.
Testosterone studies shed light on the benefits and safety of using testosterone replacement therapy.
Recent Studies on Testosterone Replacement Study and Prostate Cancer
For years, doctors steered men with or at greater risk of developing prostate cancer away from TRT. Even if a male had all the signs of low testosterone, many doctors believed that treatment with testosterone therapy would increase prostate cancer dangers. Luckily, there has been much research done in this area, showing the safety and benefits of TRT following prostate cancer treatment. Also, men who suffer from prostate enlargement or prostate cancer risks can also safely use testosterone therapy.
In the most recent testosterone replacement therapy studies, mounting evidence points to the safety of testosterone without reducing the risk of prostate cancer.
What do we know about changes in prostate size?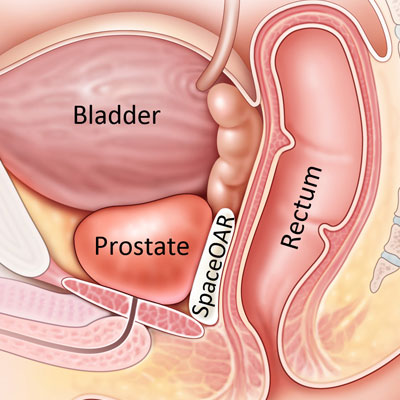 The prostate gland tends to enlarge around the same time that testosterone levels decline. As men age, excess testosterone undergoes conversion to the Trusted sourceWhat is dihydrotestosterone?You and Your HormonesGo to sourcehormone dihydrotestosterone (DHT). Too much DHT can cause balding and prostate enlargement. Increasing testosterone levels can help balance the DHT/testosterone ratio to reduce prostate enlargement.
In a pooled analysis of 18 testosterone replacement therapy recent studies on 3,886 men diagnosed with prostate cancer, and 6,439 in the control group, there was no association between testosterone levels, DHT, and prostate cancer.
In a 2017 report, the Registry of Hypogonadism in Men reported that there was no increase in the odds of developing prostate cancer with the use of TRT.
A 2013 study of men who underwent prostatectomy for prostate cancer found no increased risk of prostate cancer following testosterone therapy.
In 2015, a study of men who underwent radiation therapy for prostate cancer followed up by testosterone therapy showed only a minor increase in serum PSA and a low rate of biochemical recurrence.
Based on the current research, testosterone replacement therapy shows positive benefits for improving quality of life and well-being in men treated for prostate cancer.
Recent Studies on Testosterone Replacement Study and Heart Health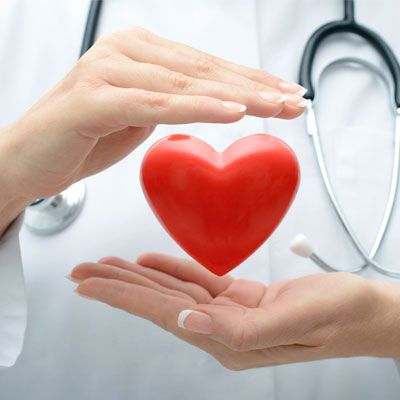 The purpose of the previously mentioned Cardiovascular Trial was to determine if there was a TRT effect on coronary artery plaque. There is a significant concern about cholesterol-containing deposits of plaque that can lead to heart disease and atherosclerosis. In this testosterone replacement therapy study of 170 men, only 138 completed the research. 73 of the men received TRT, and the other 65 received a placebo. Although treatment with testosterone gel for one year increased noncalcified plaque volume, men who received a placebo also had higher noncalcified coronary artery plaque volume and coronary artery calcium scores. Neither group reported adverse cardiovascular events.
With a multitude of testosterone replacement therapy studies reversing the prior concerns about cardiovascular risk, many men can improve their quality of life with TRT to treat the symptoms of hypogonadism.
Testosterone supports heart health through the production of red blood cells needed for circulation. Additionally, testosterone improves nitric oxide production crucial for proper insulin function and blood flow.
Nitric oxide is crucial to heart health and is made by the endothelium – the lining of the blood vessels. Testosterone helps to lower LDL cholesterol to reduce the plaque clogging the arteries.
In 2017, a look at testosterone and the heart showed that low levels of testosterone might increase risk factors for metabolic syndrome, coronary artery disease (CAD), and type 2 diabetes. Testosterone replacement therapy helps to improve myocardial ischemia in males diagnosed with CAD. TRT also increases exercise capacity in men with congestive heart failure (CHF). Testosterone aids in weight loss and improving serum glucose levels and insulin resistance. This study reports that TRT reduces the risk of mortality in testosterone deficient men.
Testosterone has many benefits for heart health, improving circulation, and reducing the risk of cardiovascular disease.
Recent Studies on Testosterone Replacement Study and Urinary and Sexual Functions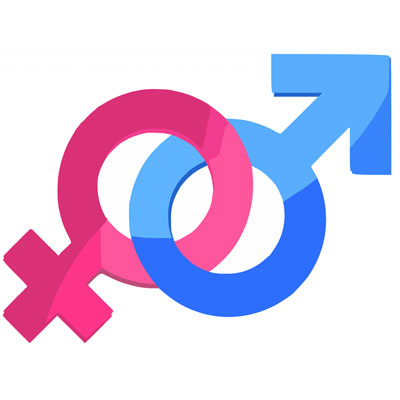 One of the primary testosterone therapy medical studies of the Testosterone Therapy Trials looked at 470 men age 65 or older who presented symptoms of low libido and average total testosterone of less than 275 ng/dL. The men, along with their partner, needed to be willing to engage in sexual intercourse at least twice a month.
The study duration of one year consisted of receiving either testosterone gel or a placebo. Three different questionnaires every three months assessed sexual function. Results of the study showed that TRT had significant improvements for 10 out of 12 measures of sexual activity.
Testosterone replacement therapy studies for men with urinary symptoms such as urinary frequency, weak stream, urgency, straining to void, and other issues have found that benign prostatic hyperplasia (BPH) can impact urinary health. Prostate enlargement often occurs as men age, along with a decline in testosterone levels. Urinary issues can impact not only quality of life, but also overall health. Treatment with testosterone therapy has been shown to decrease nocturia (nighttime voiding) and improve urinary symptoms.
A 2017 study of more than 650 men showed that testosterone therapy reduces weak urinary stream, nighttime waking to urinate, incomplete emptying of the bladder, and frequent urination. Additional benefits were found in erectile functions and quality of life.
Testosterone has benefits for improved sexual functions as well as urinary health.
Recent Studies on Testosterone Replacement Study and Hypogonadism
Reviewing testosterone replacement therapy studies allows our doctors to incorporate the latest research into patient treatment protocols. Low testosterone is frequently associated with the following medical conditions:
Cardiovascular disease
Atherosclerosis
High blood pressure
Elevated LDL and total cholesterol levels
Osteoporosis
Osteopenia
Type 2 diabetes
Insulin resistance
Infertility
Obesity
Dementia
Metabolic syndrome
Depression
In the Physical Function Trial for men with hypogonadism, the focus was on walking distance as a measurement of testosterone benefits. TRT increased the fraction of distance walked, and the absolute increase in distance walked in 6 minutes.
The Vitality Trial measured only the Functional Assessment of Chronic Illness Therapy fatigue scale, and while the results were not significant, the overall findings from the entire testosterone trials whose positive improvements on vitality, mood, and depression symptoms. However, a 2018 report found that testosterone replacement therapy reduces depressive symptoms – except in individuals with major depressive disorder.
The results of the Anemia Trials from these studies on testosterone therapy were extremely positive. In both men with explained and unexplained anemia, there was a considerable increase in hemoglobin concentration. The increase was associated with a significant change in the impression of vitality and general health in these men.
The Bone Trial purpose was to determine if TRT in older men could increase volumetric bone mineral density (vBMD) and bone strength. The outcome showed a total increase in vBMD of the trabecular bone in the spine as well as the whole bone vBMD. Hip strength also improved with TRT. Treatment with testosterone therapy could result in reduced risk of bone fractures for older men.
A surprising outcome of the Testosterone Therapy Trials is that there was not much in the way of cognitive benefits. However, other studies offer different findings. A double-blind, placebo-controlled study found modest improvement in global cognition.
Testosterone replacement therapy can benefit physical ability, red blood cell production, and bone density.
Recent Studies on Testosterone Replacement Study and Risks
Based on the many testosterone replacement therapy studies available for review today, we believe that the safe and supervised use of TRT can offer many benefits for middle-aged and older men. The key factor here is the need to engage in proper diagnostic testing for low testosterone and remain under doctor-supervision while receiving testosterone therapy.
To date, there is less research on testosterone therapy for women with Low T. A 2014 review of 20 randomized, placebo-controlled trials shows positive benefits for sexual response, sexual desire, frequency of activity, and overall satisfaction and orgasm. The majority of research does not show a connection between testosterone and breast cancer, making TRT a possible menopausal treatment for women who cannot use estrogen therapy.
A 2015 report discusses the possible cardiovascular effects of testosterone for women, as well as enhancements for cognitive performance and musculoskeletal health in postmenopausal women.
Regarding future testosterone therapy studies, 2021 should also be a promising year. HGH Doctor looks forward to keeping you informed of the latest research. At this time, we believe testosterone therapy to be extremely safe for men and women – following proper diagnostic procedures.
For more information on testosterone replacement therapy, please contact our hormone clinic for a free and confidential consultation.
Research has shown testosterone replacement therapy to be extremely safe and highly effective for treating symptoms of Low T.
Michael Polchert, Igor Voznesensky, MD., Ayman Soubra, MD., Wayne J.G. Hellstrom, MD.

Updated Review of Testosterone Replacement Therapy in the Setting of Prostate Cancer

Sandy Yeo, Katsiaryna Holl, PhD., Nicolás Peñaherrera, Ulrike Wissinger, Kate Anstee, Robin Wyn.

Burden of Male Hypogonadism and Major Comorbidities, and the Clinical, Economic, and Humanistic Benefits of Testosterone Therapy: A Narrative Review

National Cancer Institute

Relugolix Approval Expected to Alter Treatment for Advanced Prostate Cancer

UW Medicine

Study: Testosterone therapy does not raise prostate cancer risk

Baris Gencer, Marco Bonomi, Prof., Maria Pia Adorni, PhD., Cesare R. Sirtori, MD., PhD., François Mach, MD., Massimiliano Ruscica, Prof.

Cardiovascular risk and testosterone – from subclinical atherosclerosis to lipoprotein function to heart failure

Marcelo Rodrigues dos Santos, Prof., Shalender Bhasin, MD.

Benefits and Risks of Testosterone Treatment in Men with Age-Related Decline in Testosterone