Testosterone Replacement Therapy and Sex Drive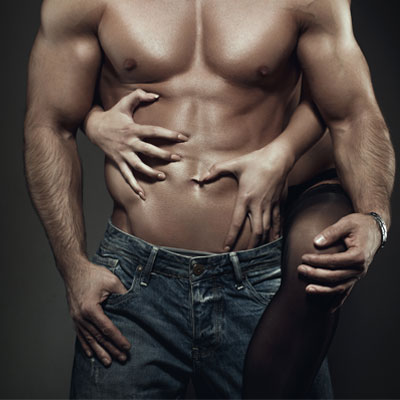 Testosterone is often equated to men and sexual performance. It is, after all, the primary male sex hormone. However, more than one hormone goes into creating a robust and healthy sex drive. Testosterone is only part of the equation, albeit a vital one.
There are benefits for testosterone replacement therapy and sex drive enhancement for some adults. Women may also benefit from boosting their testosterone levels.
Before a doctor prescribes testosterone replacement therapy (TRT), he or she will run a comprehensive battery of blood panels to measure hormone levels.
That is the initial step in diagnosing Low T or any other hormone deficiency or imbalance.
By comparing blood test results to a person's symptoms, overall health, and physical examination findings, the doctor can assess whether low testosterone is contributing to a diminishing sex drive.
Does testosterone replacement therapy increase sex drive if a person has Low T?
In many instances, the answer is yes. If low testosterone levels are inhibiting sexual desire, then TRT may solve the problem. Sometimes, however, a combination treatment approach is necessary if there are other mitigating factors.
Checking blood testosterone along with other hormone levels can help assess if low testosterone is contributing to a decreased sex drive.
Can Testosterone Replacement Therapy Improve Sex Drive for Menopausal Women?
The research on testosterone and women is mixed. Some sources say there is no connection between testosterone replacement therapy and sex drive. Others, such as the Mayo Clinic, state that certain women dealing with sexual dysfunction can be helped by TRT.
Testosterone therapy may help some women who have surgically induced menopause following a Trusted sourceWhat is a hysterectomy?Cliveland ClinicGo to sourcehysterectomy and oophorectomy when estrogen treatment does not bring the desired results. Although many doctors prescribe estrogen following surgery, that is not always the best option. Since the body naturally converts excess testosterone into estrogen, TRT offers a better approach for some women.
Does testosterone replacement therapy increase sex drive for postmenopausal women?
Yes, there are many reports of improved sexual desire, arousal, vaginal lubrication, and satisfaction for older females receiving TRT.
Testosterone replacement therapy offers some women benefits for improving sex drive and satisfaction.
What Does Testosterone Replacement Therapy Do for Male Sex Drive?
Many factors go into enhancing or reducing a man's sex drive. Testosterone and other hormones play a significant role, but so do fatigue, stress, depression, and self-image. Once again, it is essential to get to the root of the problem to determine if you can boost testosterone for sex drive.
If the blood test results show that low testosterone is the only issue, then a man will likely see tremendous results from using TRT.
What may also surprise you to know is that testosterone therapy will also help if you are dealing with stress, fatigue, mood changes, and bodily image. Low T typically leads to weight gain, loss of muscle, poor sleep, increased cortisol, and depression. Since all of these factors contribute to low libido, boosting testosterone levels improves them all.
It is clear that the connection between testosterone replacement therapy and sex drive goes further than just the bedroom, even if that is all a person is looking to accomplish.
Men who suffer from Low T that causes decreased sex drive will likely see many benefits from testosterone replacement therapy.
Will My Doctor Prescribe Testosterone Replacement Therapy to Improve My Sex Drive?
Before prescribing hormone replacement therapy (HRT), the doctor will run the necessary diagnostic blood tests to determine a deficiency. Testosterone is just one of many tools in the arsenal of a hormone specialist. HRT is customized to each person's needs based on symptoms, blood analysis, and examination results.
If Low T is the diagnosis, what is the best testosterone for sex drive?
If you are a woman diagnosed with low testosterone levels, the hormone specialist will likely prescribe testosterone cream. You will apply the custom-compounded cream daily to a small part of your arm or another body part, as directed.
Men interested in learning more about testosterone replacement therapy and sex drive will likely have numerous options. This can include testosterone injections, gels, patches, or adhesive oral tablets. You will speak with your hormone specialist to select the option that is best for your needs.
Please contact our hormone clinic with any questions you have about TRT, hormone deficiency, or low sex drive. We are here to help, and consultations are confidential and free of charge.
Testosterone replacement therapy may help boost sex drive in men and women with low testosterone levels.
Paul J. Rizk, Taylor Kohn, MD, Alexander W Pastuszak, MD, PhD, Dr. Mohit Khera, MD

Testosterone therapy improves erectile function and libido in hypogonadal men

Thomas G. Travison, PhD, John E. Morley, MB, BCh, Andre Araujo, Amy O'Donnell, John B. McKinlay, MD

The Relationship between Libido and Testosterone Levels in Aging Men

Carolyn Allan, MBBS (Hons), PhD, FRACP, DRCOG, Elise Forbes, Boyd J.G. Strauss, MBBS, PhD, FRACP, FRCPath, FRCPE, Robert McLachlan, MBBS, PhD, NHMRC

Testosterone therapy increases sexual desire in ageing men with low-normal testosterone levels and symptoms of androgen deficiency

Harvard Health Publishing

The facts about testosterone and sex

Mohit Khera, Rajib K Bhattacharya, Gary Blick, Harvey Kushner, Dat Nguyen, Martin M Miner

Improved sexual function with testosterone replacement therapy in hypogonadal men: real-world data from the Testim Registry in the United States (TRiUS)

Michael Martin; Reviewed by Dr. Mike Bohl, MD, MPH

Sex drive and testosterone: the relationship explained